BOB SHANE'S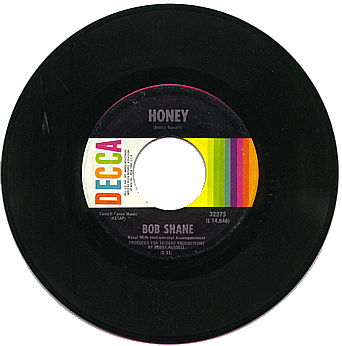 In January 1968, shortly after the break-up of The Kingston Trio, Bob Shane, who remained under contract to Decca Records, recorded a song that went on, shortly thereafter, to become a hit record for Bobby Goldsboro. Bob Shane's version, for reasons only speculated on by outside observers, was not promoted by Decca Records and the song was offered to Bobby Goldsboro. As most listeners of radio in the late 1960s are aware, Bobby Goldsboro's spring-1968 version went on to launch a successful pop-career for the young singer.
Early in 1969, after a brief solo career, Bob Shane yearned to be in a band situation again and launched The New Kingston Trio. As the years went by, through many personnel changes, the band became known again as The Kingston Trio in 1976.
Today, Kingston Trio fans rejoice in Bob Shane's decision to return to his musical roots and carry forth the ongoing tradition of The Kingston Trio.
A special thanks to Tony Lay for his contributions
IMPORTANT! To hear RealAudio streams, you must have a multimedia-equipped computer with the RealPlayer software installed on it. If you do not have the RealPlayer software installed on your computer, click on the "Get RealPlayer Free" icon below to go to the RealMedia site to download the RealPlayer software program. I suggest saving the file to be downloaded to your Desktop for easy location and installation of the file once it is downloaded. Once installed, although RealPlayer instructions do not stipulate it, RESTART YOUR COMPUTER to be sure all RealPlayer components are loaded! Then, go back on the Internet to this site to listen to your song choices.