THE KINGSTON TRIO PLACE
Read, Look & Listen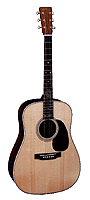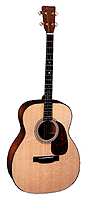 Dave Guard In Australia - Part II - Brendan McGrath, of Melbourne, Australia, recently visited Dave Guard's former home at Whale Beach, near Sydney, Australia. Through the courstesy of present owner, Ros McGovern, Brendan was able to take us on an indoor and outdoor photo tour of Dave's former home.
Dave Guard In Australia - Part I - Australian, Ken Bradshaw, recounts his recent journey to Dave Guard's former home in the Whale Beach area, Sydney, Australia. Also, some photos of Dave Guard's, Dave's Place, TV show!
The Kingston Trio In Concert, Jacksonville, Florida, ca 1963 - Many Thanks to Fred Robbins for sharing his photos with Kingston Trio Fans everywhere!
Kingston Trio Fantasy Camp Photos - Photographs from various Kingston Trio Fantasy Camp X participants may be viewed at the following links:
Ben & Ragene Moore's Fantasy Camp XI Photos
Bo Wennstam's Fantasy Camp X Photos
Ben & Ragene Moore Fantasy Camp X Photos
1962 C. F. Martin Instrument Catalogue - Did you ever wonder what C. F. Martin & Company offered for sale in 1962 and for what retail prices? Now, courtesy of Bob Ware, you can view a 1962 C. F. Martin Instrument Catalogue in its entirety!
Fred Grittner's, "Where The River Meets The Sea" - Fred Grittner composed his personal song tribute to John Stewart shortly after John's sudden passing on January 19th, 2008. Click the link to download an mp3 of Fred's song tribute to John.
IN MEMORIAM: THE DAYDREAM BELIEVER - Award-winning newspaper columnist, John Allen Small, writes his perspective on the influence John Stewart has had on his life.
The Final Concert - Order Information for The Kingston Trio's latest release, "The Kingston Trio: Nick, Bob & John - The Final Concert," which celebrates the 50th Anniversary of the founding of The Kingston Trio, and the 40th Anniversary of Nick, Bob & John's final live performance on June 17, 1967, at the "Hungry i"
The Kingston Trio record a live-performance DVD for upcoming release! - During the evening of June 17, 2006, The Kingston Trio performed a live concert in the historic Yuma Theater, Yuma, Arizona. This concert was recorded for an upcoming DVD release. From all accounts, the concert was a super success not to be missed when the DVD is released! For a photo visit to the concert, please click the link to view the contributions of Mikey Burns, Dan Hartline & Bert Williams!
George Grove's First Recordings With The Kingston Trio - Listen to George Grove's first Kingston Trio recordings courtesy of Jerry Kergan and his Liner Notes Website!
Ken Brock, folk-music radio personality, and folk-music fan, interviews Bob Shane and George Grove for his radio broadcasts - Hear Ken's interviews of Bob Shane and George Grove. Ken interviews Bob Shane about the past, present, and future of the Kingston Trio, February 2006. In a July 1999 broadcast, Ken interviewed George Grove about his membership in The Kingston Trio, and his views on Folk Music, singer/songwriters, musical groups and more. Complete with rare and obscure songs from The Ian Campbell Folk Group, Harpers Bizarre, John Denver, and Paul Clayton!
Columbus Tower Demos - In 1967, after the disbanding of The Kingston Trio, what was John Stewart up to? Find out by listening to the "Columbus Tower Demos"!
1961 Kingston Trio Concert Book - Kingston Trio fan and collector, Paul Gajdos, has shared this concert book with us! This is the first Kingston Trio Concert Book to feature John Stewart.
Dave Guard And The Dave's Place Group - In 1965, Dave Guard, after emigrating to Australia, hosted a weekly television show on ABC (Australian Broadcasting Commision) entitled Dave's Place. From the extensive collection of folk music researcher, Ken Bradshaw, comes many songs from this unique show that featured a melding of traditional and progressive folk music with jazz.
Kingston Trio Open-End Interview - In 1963, as a promotion for Greenback Dollar, Capitol released a record that contained an interview with Nick, Bob and John. Hear the Interview on this page.
Kingston Trio Mania Festival #4, Tokyo, Japan, August 16, 2003 - Photos of ardent Japanese Kingston Trio fans displaying their folk-music talents at the annual Kingston Trio Mania Festival at the Back In Town live-house, Tokyo, Japan. These photos represent bands at this the fourth such festival!
The Martin Kingston Trio 40th Anniversary Limited Edition Instruments - The Sounding Board, January 1997.
The Martin Bob Shane D-28KTBS Signature Edition - The Sounding Board, January 2003.
Dick Cerri interviews Dave Guard on Dick's Music Americana radio program - Circa 1989?, Dick Cerri, who hosts his own Washington, D.C. based folk music radio show, interviewed the legendary Dave Guard about his past, present, and future musical career. (RealAudio format)
One Of The Band...A Fan's Magic Night! - Rob Reider, a long-time Kingston Trio fan, and a musician, had his dream come true one night in January, 2003. He got to play in concert with The Kingston Trio! Read his account and see pictures of his remarkable experience!
Go With The National Guard - Not only did The Kingston Trio do Radio and TV commercials, they also did public service announcements for various military and service organizations. Thanks to Kingston Trio Fan, Reed Blair, we have the opportunity to step back to July 7, 1963, and this promotional radio announcement for The National Guard.
One-Third of a Trio Pairs Up to Track Down Legends - Dave & Gretchen Guard pair up to research, write and illustrate childrens' books.
The World Folk Music Association (WMFA) Tribute To The Kingston Trio - On April 19 & 20, 2002, at The Birchmere Music Hall, Alexandria, Virginia, The WFMA held a tribute to The Kingston Trio in honor of their pioneering and enduring influence on the folk music community. Helping to celebrate were many artists from folk music.
The Kingston Mark III - A Japanese band of folk-music enthusiasts perform their live version of The Kingston Trio's "The New Frontier" (.m3u streaming-song file).
The Banjo Newsletter interviews George Grove - Read The Banjo Newsletter's two-part interview of George Grove.
The Deering Banjo Maintenance Manual - Thanks to Terry Shields, a banjo aficionado and regular visitor to The Kingston Trio Place, we have this in-depth booklet for all you banjoists to reference to keep your axe in top shape!
Tenderfoot Tenor for the Kingston Trio - Show Business Illustrated, September 5, 1961. An article about the transition from Dave Guard to John Stewart and speculation on its impact on The Kingston Trio.
The Kingston Trio on PM East - Thanks to Don Marcus, we have the audio portion of this television show broadcast by Channel 5, New York, circa early 1962. Listen to The Kingston Trio, with new member, John Stewart, sing many of their hits and answer many revealing questions from Mike Wallace and Joyce Jillson.
Kingston Trio Foreign-release Album Cover Photos - From his collection, Bernie Weinstein shares album-cover photographs of many foreign-release albums.
"Tom Dooley": The Ballad That Started The Folk Boom - In his 1998 research document, writer and folk musician, Peter Curry, offers us the definitive treatise on the background and controversy surrounding this important folk song. Complete with rare recordings of the song!
Pure Gabby by Gabby Pahinui - In 1961, Dave Guard produced an album of Hawwaiian Slack-Key guitar music by legendary performer Gabby Pahinui. Ever heard Hawaiian Slack-Key music? Well then, visit this page to hear Gabby play a song from the album and to view the interesting liner notes. Folksinger, Peter Curry, shares a prized memento of Dave Guard with us regarding this album.
"The Kingston Trio's Weird Reunion," The Wall Street Journal, March 12, 1982 - An article illuminating some of the behind the scenes feelings and actions during the November 1981 taping of PBS' 1982 special: "Kingston Trio And Friends: Reunion."
Dave Guard Memorial Edition, Popular Folk Music Today, Spring 1991 - A memorial tribute to the legendary Dave Guard, one of The Kingston Trio's founding members.
Dave Guard Critcally Ill, Popular Folk Music Today, Winter 1991 - Article on Dave Guard's worsening lymphoma.
Roger Gambill Special Memorial Edition, Kingston Korner Newsletter, May 1985 - Read this memorial tribute to Roger Gambill, a fine entertainer and integral part of The New Kingston Trio and The Kingston Trio for 13 years.
www.corbis.com - Visit this professional photo-supply distributor to view over three-dozen images of The Kingston Trio and John Stewart. If desired, you can order and download (for a fee) larger images of the ones you can view for free at this great photo site! Just enter "The Kingston Trio" in the search box the link takes you to.
The "STAR" Of Our Show - Let's go back to 1963, to the height of the folk-music boom, and see what the Vega Instrument Company offered banjoists that year!
The Kingston Trio in FRETS Magazine June/July 1984 - Read Parts 1 & 2 of this in-depth article on The Kingston Trio from their beginnings on up to 1984! Both Parts 1 and 2 of The Kingston Trio are Copyright 2008 © Bill Bush. Many thanks Bill for your permission to post your FRETS Magazine article!
Ramblings, Musings & Things - Share your Kingston Trio fancies with us!
Suzy-q's Kingston Trio Gospel Hour on KNCU - 88 FM - While attending college, Sue Keller, aka Suzy-Q, had a radio show that often featured music by The Kingston Trio. Here is a RealAudio-formatted excerpt from one of Suzy-q's radio shows!
Here's Hollywood - July 1962 television interview of The Kingston Trio by Helen O'Connell at The Hollywood Bowl.
The Kingston Trio: An Appreciation - Journalist John Allen Small recounts the effect The Kingston Trio has had on his life and family.
Old Ben's Newsletter Kingston Trio "20 Favorite Tracks" Survey - And the number one Kingston Trio song favorite is ...
The Kingston Trio on The Jack Benny Show - Song and gag clips from this circa November 1965 television show.
On The Road With Tony: The Kingston Trio Interviews - Interviews with Bob, Nick and George, October 1998.
... 41 Years Ago - November 22, 1963 ... - President John F. Kennedy - a tribute.
The New Kingston Trio on The Dinah Shore Show, October 15, 1974 - Hear "Little White Cloud In A Lonesome Summer Sky" perhaps, for your first time!
Bob Shane's "Honey" - Before Bobby Goldsboro's 1968 hit version, Bob Shane released this now classic song. Hear it at The Kingston Trio Place in RealAudio format! Whose version do you prefer?
Remembering Dave - A birthday tribute, in song and photo, to Dave Guard.
The Kingston Trio at The Hale Auditorium, Roberts Wesleyan College, September 19, 1998 - A review.
The Kingston Trio at The Chautauqua Institution Amphitheater July 24, 1998 - Reflections and a review.
"The Kingston Trio - Best Of The Decca Years" - Review and playlist of album released by MCA Records on June 2, 1998.
"The Kingston Trio: The Guard Years" - Read P. J. March's review of this new release by Bear Family Records!
Japanese-release Kingston Trio cover sleeve art - Colorful and different, these 45 rpm and 33 1/3 rpm EP record covers reveal some rare photos.
Try To Remember - Background, cover art and a promotional from this rare Japanese release from Birdree Record.
A Biography of The Kingston Trio - A brief history by Bruce Eder from AMG. Click on the link and scroll down the page to the biography.
Autobiographies - From their concert program "An Evening With The Kingston Trio" 1967.