Page 2
KINGSTON KORNER NEWSLETTER

ROGER GAMBILL
June 28, 1942 - March 20, 1985

It was only a couple of days after Roger suffered his heart attack on March 2nd that we first heard of it, and the only part of the news that was good was that Roger was still alive. As the days passed and he was able to be transferred to Atlanta, our hopes soared and he appeared on the road to recovery. Then came the devastating news of the stroke and the reports of paralysis and loss of ability to speak. Then, along with the announcement of his death on March 20th, came further details of his condition after the stroke, and we came to the realization that sad though his death was, it freed him from a life that had gone beyond the point where it would have been pleasant. And with that realization came acceptance and thanks — acceptance of the inevitable and thanks for the time he had with us and the time we had with him.
Throughout his final illness and in the days that followed we thought a lot about Roger, as did many of you, and as the questions were asked, we realized that even though we thought we had known Roger well, we really knew very little about him. Yes, he was a pleasure to be with, and he freely shared himself in conversation. But other than those glimpses he gave us and the brief remarks that Bob Shane made in introducing Roger on stage, we didn't know that much about him other than his role in the Kingston Trio.
We wanted to know more, and from the questions being asked by many of you, we realized that our want to know was not a solitary one. Roger's wife, Catherine, was most gracious in talking with us and telling us about Roger. Although some of what follows came from other sources, most of it is from Catherine. We're happy to share what she told us with you, as she was happy to share her thoughts and memories of Roger with us.
Roger was born on June 28, 1942 in North Wilkesboro, in Wilkes County, North Carolina, to tester and Ruth Gambill, and grew up in North Wilkesboro with his brother Sherrill. Although Roger had only one brother, he felt as though he grew up in a large family, as Roger's parents, grandparents, great-grandparents, aunts, uncles and cousins were all close, making it seem like a single, large family. Many of the family members played musical instruments, and music was very much a part of their lives.
From the time he was old enough to be out of the house, Roger showed signs of becoming an entertainer. In groups of children, he was always the one doing the entertaining and becoming the center of the crowd. He began to study voice at the age of five, and his voice training was the only formal musical education he received. He had one teacher in particular, a Mrs. Kilby, who devoted a lot to Roger's voice training as did his mother. In an interview on Dick Cerri's MUSIC AMERICANA, Roger described his family background and musical training as follows:
"Well, I'd studied voice for fourteen years. I was raised in a little community that had a little Baptist Church. I grew up and my mother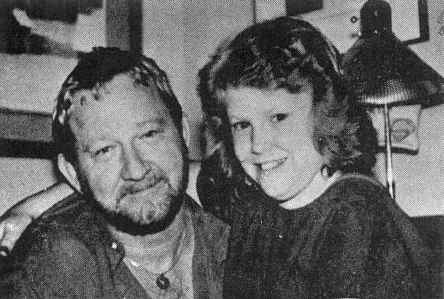 Father and Daughter -- Roger and Cameron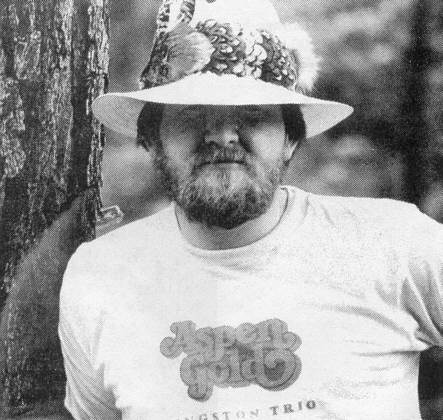 Roger — his wife Catherine's
personal favorite picture of him
and father sang. My dad played the piano and organ by ear. My uncles played mandolin and guitar and fiddle. We had a battery-powered radio so the Grand 0l' Opry was a big event every year there on the farm. I was raised with my grandparents, great-grandparents, Morn and Dad, and music was just a constant source of entertaining ourselves. We sang together; we sang at church. We sang at weddings and funerals and corn-shuckin's and molasses makin's and the whole nine yards. Sounds like Walton's Mountain, but it's not quite that.
"The church choir had raised some money to hire a professional teacher to come out and teach this little country choir some more fundamentals of music. I'd gone with Morn and Dad — walked about five or six miles with them to choir practice that night when that lady was helping them. During a break this lady heard me singing, Mother told me. I was about five years old at the time, and she asked where my parents were. And Mother and Dad came over and she says, 'I want to teach this man. I want to teach this young man.' And she drove out in the country and gave me free lessons every other Wednesday.
"And then my mother went to work in a hosiery mill and worked for twenty years and never missed a day — to pay for her boy's voice lessons. So if you want to make an audience real tough for me, put my
---
CATHERINE GAMBILL
REMEMBERING ROGER

Once in a long, long while a very rare person comes into existence— A person of such perceptiveness and goodness, that each one he meets senses it immediately. I knew such a per-son — he calmed me when I was afraid; he warmed me when I was cold; he held me when I felt alone; and he loved me. How wonderful to have shared my life with Roger.
--Catherine Gambill

---
Magazine content has been reformatted for better monitor viewing