The Kingston Trio Place
Presents
Martin Kingston Trio 40th Anniversary Limited Edition Instruments
as featured in
The Sounding Board
| | |
| --- | --- |
| Cover | Page 9 |
Martin Guitar Company's The Sounding Board, January 1997
Cover
C.F. MARTIN HONORS THE KINGSTON TRIO WITH
40TH ANNIVERSARY LIMITED EDITION INSTRUMENTS
1997 marks the 40th Anniversary of the founding of The Kingston Trio, one of America's most beloved and enduring musical groups.

To commemorate The Kingston Trio's lasting contribution to folk and acoustic music, and in gratitude for their unswerving loyalty to Martin instruments throughout the years, C. F. Martin & Co. is proud to offer a special Kingston Trio Limited Edition consisting of 40 sets of three instruments each.

Each set includes a special Kingston Trio D-28 guitar, a custom 0-18T Tenor guitar, and a Vega long neck banjo-the instrumentation used by the Trio.

In addition, an extended edition of the Kingston Trio D-28s will be offered after all 40 Limited Edition sets are ordered by the dealers.

Each instrument in the Kingston Trio Limited Edition Set features special mother-of-pearl inlays of "The Kingston Trio" located between the 11th and the 14th frets, plus the anniversary

(CONTINUED ON PAGE 9)
Page 9
KINGSTON TRIO
(CONTINUED FROM FRONT COVER)
years "1957-1997" inlaid above the last fret. The letter style of these inlays is reminiscent of 1950's "pop art."
The Kingston Trio D-28 Dreadnought guitar features a solid square tapered headstock with a Brazilian rosewood headplate and Martin's "old style" scroll decal logo. The back and sides of the body are constructed of select, bookmatched East Indian rosewood. Grained ivoroid is utilized for the bindings and trim. The solid spruce soundboard utilizes 5/16" height scalloped X-bracing, shifted forward to a position approximately 1" from the soundhole. Both the bridge and the fingerboard are hand-crafted from genuine ebony. Fingerboard position markers are 1950's-era Style 28 mother-of-pearl dots. The bridge is fitted with a long (or "through") saddle fashioned from genuine bone, as is the hand-cut nut. Tuning machines are Martin's vintage style open-geared variety, finished in gold, with gold "butterbean" knobs. Bridge and endpins are white, inlaid with tortoise colored "redeye dots. A hand-beveled and polished tortoise colored pickguard is used to simulate the old, under-the-finish application.
The custom 0-18T Tenor features back and sides of genuine mahogany, select Sitka spruce soundboard with Style 18 rosette, tortoise bindings, beveled pickguard, gold vintage tuners with "butterbean" knobs, and motherof-pearl Kingston Trio anniversary inlays. One interesting custom touch is that genuine ebony is utilized for the fingerboard and bridge.
The Vega® Long-Neck Folk Model banjo is specially made and warranted for this commemorative issue by the Deering Banjo Company of Lemon Grove, California. The extra long 25fret neck, which facilitates easy key changes to suit the vocalist, was originally suggested to Vega by Pete Seeger. It was later popularized by Dave Guard and John Stewart of The Kingston Trio and soon became the ."workhorse banjo" of virtually every major folk group.
Specifications for the Kingston Trio Limited Edition Vega® Long Neck Banjo are similar to the original Fairbanks No. 2 Tu-Ba-Phone XL models made by Vega of Boston. Metal parts are nickel plated. The fingerboard is ebony, bound in white, and inlaid with mother-of-pearl dots. The Vega "star" is inlaid at the 5th fret and scaled down "The Kingston Trio" and "19571997" inlays are utilized to match the D-28 and the 0-18T models of the commemorative set.
(It is interesting to note that C. F. Martin & Co. once owned the Vega Banjo Company in the -1 970's and produced Vega banjos here in our Nazareth facility along side our guitar production. Martin sold the brand in the early 1980's, and it was subsequently acquired by Deering, the current owner.)
Each instrument in the Kingston Trio Limited Edition Set is individually numbered in sequence (i.e. #1 of 40, #2 of 40, etc.) and each set instrument's label will be personally signed by Bob Shane, Nick Reynolds, and George Grove, as well as former member John Stewart. C. F. Martin IV, Martin's chairman and CEO, will also sign each label.
The Dreadnought and Tenor guitars are offered with a Geib style deluxe Vintage hardshell case. The Vega Long Neck Banjo comes with Deering's high quality hardshell case.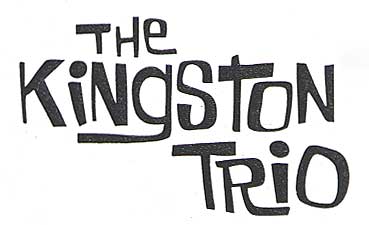 D-28KT
Extended Offering
When all 40 Kingston Trio Limited Edition Sets have been ordered by dealers, an extended edition of Kingston Trio D-28 guitars will be made. These guitars will be limited to orders taken prior to October 30, 1997. Specifications for these guitars will be identical to the Kingston Trio D-28 model offered as part of the set except that the interior labels will be individually numbered without total (i.e. #1, #2, #3, etc.) and each instrument will be personally signed by Kingston Trio founder Bob Shane and C. F. Martin IV.
Kingston Trio:
Biography Synopsis
The original Kingston Trio was formed in 1957 by Bob Shane, Nick Reynolds, and Dave Guard while the three were attending college in the San Francisco area. a. Using only acoustic guitars and banjos, they literally revolutionized popular music, reawakening America to its own rich heritage, paving the way for a broader acceptance of bluegrass, blues, country and other indigenous American musics.
But the trio did more than that. They were the catalyst to an entire social and cultural phenomenon that affected our musical tastes, our social conscience, even how we dressed and talked. The Trio's release of "Tom Dooley" in October of 1958, marked the beginning of the "folk music revival" and set the stage for Bob Dylan; Joan Baez, Peter, Paul & Mary (to mention a few) and the entire protest music movement of the 60s.
"They were the catalyst to
an entire social and cultural
phenomenon that affected
our musical tastes,
our social conscience,
even how we dressed
and talked."

In 1961, after two Grammys and numerous gold records, Dave Guard left the group and John Stewart was introduced, maintaining the Trio's enormous success until 1967 when the Trio disbanded.
In 1972, Bob Shane reformed The Kingston Trio with George Grove and Roger Gambill, and for the next decade the Trio again traveled the world playing sold out audiences. The untimely death of Roger Gambill in 1985 brought Bob Haworth briefly into the group, followed by the return of original member Nick Reynolds.
Today, The Kingston Trio is composed of Bob Shane, Nick Reynolds, and George Grove. Their trademark three-part harmony and crisp, melodic sound keeps them touring 35 weeks a year, including concerts with more than 20 major symphony orchestras.
And they still do it all on Martin guitars!
See The Sounding Board presentation of The Martin Bob Shane D-28KTBS Signature Edition
Many thanks to Barry Martin for sending along The Sounding Board to us for the creation of this page!